Vaseline Deep Restore Lotion Yellow
For clear skin, it contains AHA and pro-retinol. With 10 benefits to brighten skin, even skin tone, reduce wrinkles, reduce dark spots, sun protection, exfoliate dead skin cells, smooth skin, firm, moisturize, and brighten.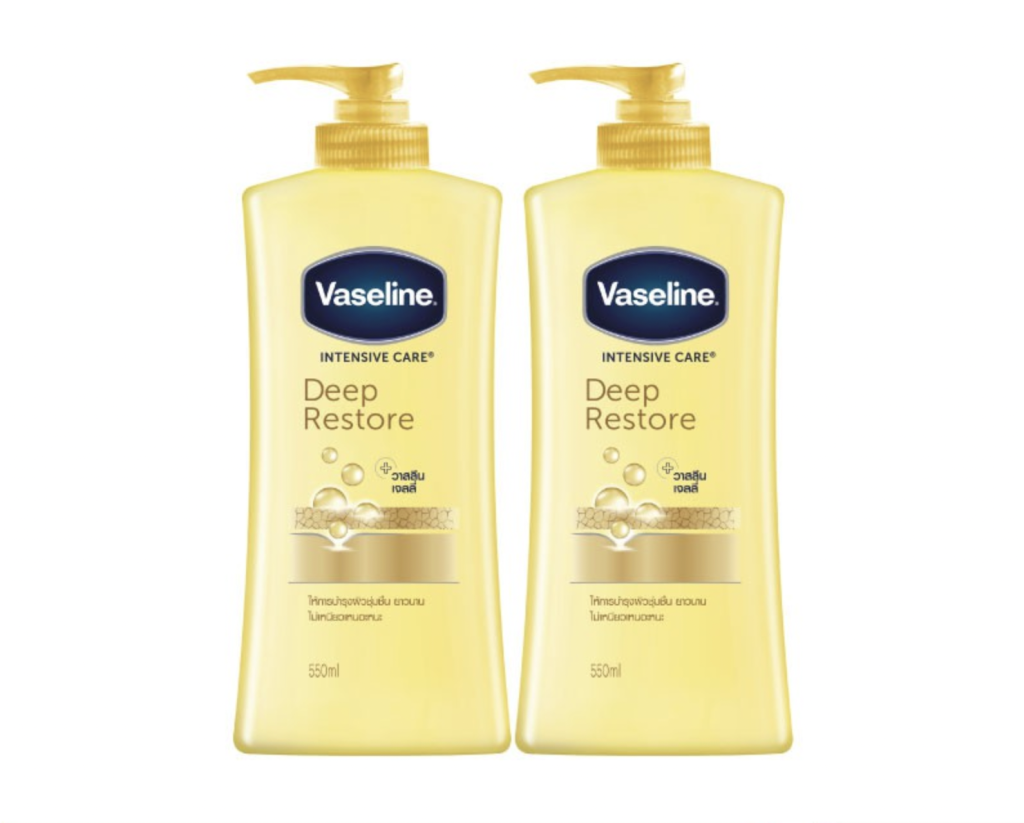 Apply lotion all over the body on a daily basis. For best results, use twice a day.