The UGREEN USB C Hub is a 4-port USB Type C to USB 3.0 hub splitter adapter that allows you to expand the connectivity options of your compatible device. With this hub, you can connect multiple USB devices to your computer or laptop with a USB Type C port.
The key features of the UGREEN USB C Hub include:
USB Type C Compatibility: The hub is designed to work with devices that have a USB Type C port, such as laptops, tablets, and smartphones.
4 USB 3.0 Ports: The hub provides four USB 3.0 ports, allowing you to connect multiple USB devices, such as external hard drives, flash drives, keyboards, mice, and other peripherals.
High-Speed Data Transfer: The USB 3.0 ports support data transfer speeds of up to 5Gbps, enabling fast and efficient file transfers between your devices.
Plug-and-Play: The hub is a plug-and-play device, meaning you can simply connect it to your compatible device's USB Type C port, and it will be ready to use without the need for any additional software or drivers.
Compact and Portable Design: The UGREEN USB C Hub is compact and lightweight, making it convenient for travel or use in various work environments.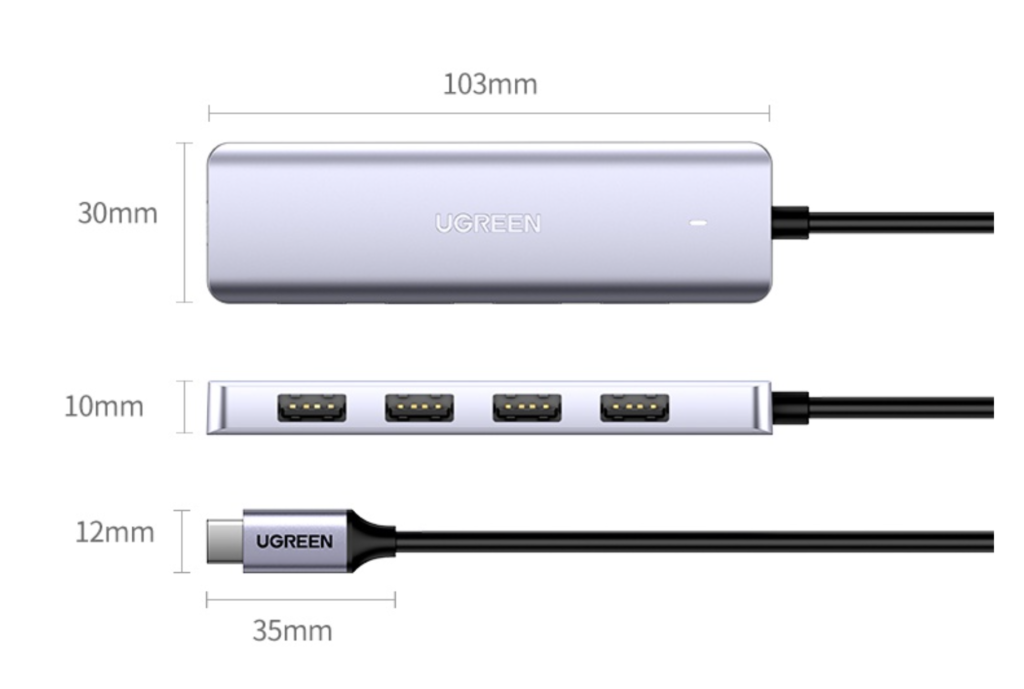 It's important to note that while the UGREEN USB C Hub is compatible with a wide range of devices, it's always recommended to check the product specifications and compatibility with your specific device before making a purchase.