PRODUCT DESCRIPTION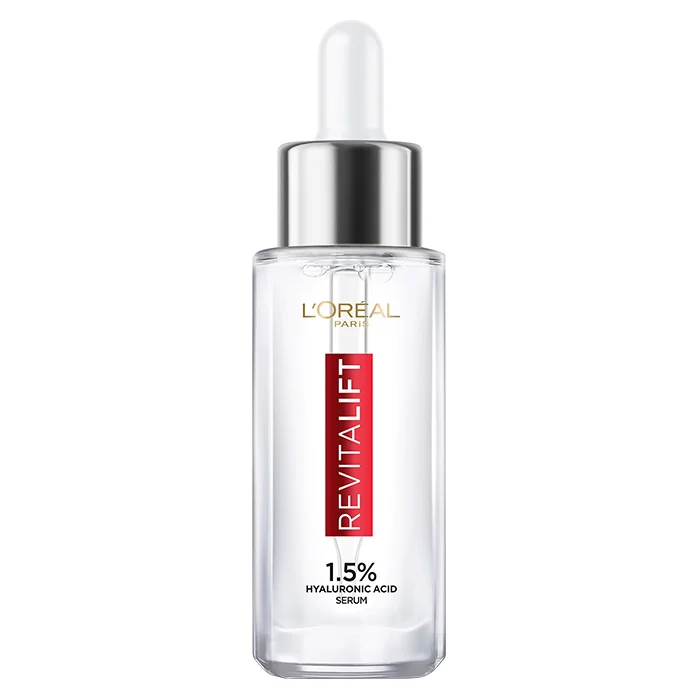 Innovative hyaluronic acid serum The highest concentration of acid* helps skin look plump, youthful, and instantly radiant. 42% Powered by 2 types of molecules:
1. MACRO; Big molecules help the skin to be more hydrated. fix dryness outside while protecting the skin to make the skin look smooth and bright immediately
2. MICRO; The molecules are 50 times smaller and can penetrate deeply into the skin. for the skin to look bouncy Full from the inside, clear gel texture, light, quickly absorbed, comfortable skin, free of alcohol, perfume, color, silicone, tested under the supervision of a dermatologist.
Gentle, can be used even with sensitive skin prone to irritation * of L'Oreal Paris outer skin
WHY YOU WILL LOVE IT
Helps add moisture to the skin deeply. Makes the skin look fuller, bounce, younger, and brighter immediately 42% and helps reduce the first wrinkles.
RESULTS
Skin looks plump, youthful, and radiant instantly at 42%
HOW TO
1. Cleanse and prep skin with toner.
2. Point the serum as a spot all over the face.
3. Use a moisturizer (day cream/night cream) at intervals.
4. Protect the final skin with sunscreen every morning.