Women cosmetic look to be paired together. Some people have a habit of buying See anything new out Or colorful as you would like it. Than to know it again accumulated too many users and not expired. Some people do not make it. But let's go buy it I had a chance to work out Had not picked until it expires. Some people also have a tendency to pity. Diligently purchased in the hundreds of thousands. I think I will leave the Moreover, some people do not know or do not care that cosmetic use is expired or not. Be discarded when used up only. Some people keep them as long as ten years. You do not know how to use cosmetics that have expired, the risk is quite low.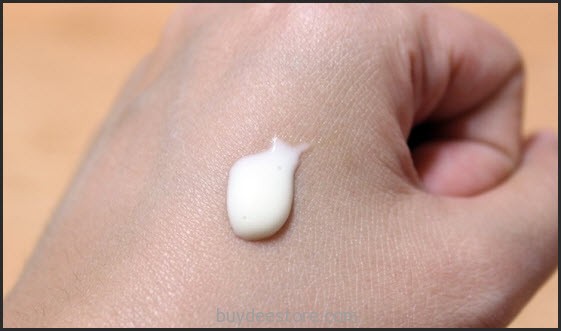 Dermatologist Doctors warn that using expired cosmetics can cause skin problems such as acne, freckles, skin rash, itching, swelling, severe allergies, it is likely to cause chronic dermatitis. Conjunctivitis and mouth sores, etc.
Cosmetics can deteriorate over time. The preservative may be weaker effect than when I bought them. Or exposure to air, sunlight, heat, dust, moisture or bacteria that contaminate the fingers to apply cosmetics. And to accumulate in the product
The survey found that 89 percent of women know that there is a life expectancy. Read or do not understand or can not read. I wrote a letter to a much smaller 72 percent never wash sponge or brush, and 68 percent will be cosmetic or skincare when exhausted, and then only, even if the user so long ago.
Good cosmetics should indicate the date of manufacture. Is better than it should have an expiration date on it, but many people have the same problem that I did not buy cosmetics expiration date listed.
Age of cosmetics are generally long does it depend on the component of product packaging, preservatives, and how to keep cosmetics. The law is set to expire label shows that consumers know. Because the life of cosmetics can be easily varied according to storage. If preservation in place is not suitable cosmetics were stored in the presence of sunlight and high temperature heat makes preservatives. And as a component of cosmetic wear out faster. And may make such cosmetics expire before the expiration true. In other words, If stored under proper conditions can be maintained for longer than the expiration quality, so it is difficult to give an exact suppliers expiry date shown on the label. For the preliminary investigation that cosmetics expiration. Can check the color and smell of cosmetics. If a cosmetic change, a change in color or odor, throw it away because cosmetic deterioration.
Therefore, consumers need to observe for yourself whether it is expired or cosmetic use. The Guide Consider the following:
Mascara Expires 3 months after activation. Cause the mascara last for short. Because the mascara brush handle as a source of bacteria. You need dipping out – Make frequent contact with air So, do not pump the mascara. Use the handle to move the brush gently enough.
If primer is mixed with water Expires 1 year after activation. If the oil is mixed expires 1 year after activation. Can extend longer lifespan by cover tightly and store in the refrigerator. And a foundation brush or sponge instead of touched directly.
Face powder or blush on cheeks expire 2 years after launch. Should extend the use of the brush instead of the direct hand contact.
Eyeshadow expire 2 years after the first use.
Eyeliner or eye pencil. If that is Expire 2 years after the start. If a liquid eyeliner will last just 3-6 months after launch.
Lipstick expire 2 years after the first use. The lip gloss last for only one year, especially the dipping sauce. Can extend the lifespan of lipstick for longer without the lid tightly and store in the refrigerator. And should be used with lip brush is better to apply directly onto the lips. Because the texture is free from bacterial contamination.
Lip Liner or Lip Pencil expire 2 years after the first use.
Pencil for eyebrow expire 2 years after the first use.
Nail polish is usually expire within one year after launch. Between that, if not used Shake it should Will help to nail adhesion. If kept frozen, use a nail into the mix, then shake to dissolve the paint. Will help to prolong its use.
Perfume if unopened and stored away from light and heat. Expires in three years, but if activation. Will expire within one year and a half I started to smell a strong odor or unusual. Dark or discolored. Or a viscous Show that the perfume has expired.
Cream or lotion expire within one year after the first use. Or that the shape tin lid on the bottle, as there is 12m in cans. This means that after activation will last for 12 months.
All that is in the preliminary assessment, however, consider that manufacturer contain. Because we know that cosmetics are placed on the shelves for a long time before we bought it. To calculate the duration of use after activation with the date of manufacture or expiration date.
The cosmetics may last for a long or shorter. Depending on use and storage. So the best way it should always be noted, always. By following the simple principle.
Olfaction is a simple and effective as possible. When buying cosmetics, the new Try to smell, see and remember, then it will take time to smell it before to compare it to that or not. I cosmetic oil. Once expired, often smells rancid.
Observe the color of cosmetics that change or not. Or there were more?
If the separation of the cream. And oil products Or lipstick with beads of sweat or condensation. It should not be used again. The beads of sweat that fat is separated from the cream itself.
If you are not really sure That has expired or has Try to paint the underside and leave it for 30 minutes before use. To see whether or not lose If you do not want to risk it away without regret.
How to care for cosmetic treatments
Cosmetics store it in a clean, dry and cool, avoid hot, humid and sunny.
The cosmetics store in the refrigerator is not always the case. The humidity in the refrigerator to make cosmetics that have a starchy waste attributes.
Packaging should be closed immediately to the finish. To prevent dust and germs that could contaminate it.
Accessories such as puff and brush, it should always be cleaned once a month with warm soapy water. Or replaced, always It is a source of bacteria as well.
Do not use cosmetics and makeup with others. To avoid infection as well.
Buying discount cosmetics it must look good. It is most often used near expired. It can be sold on the cheap. For those who make good choices every day when I bought it. I do not recommend buying a dozen. I cosmetic may deteriorate prior to use. Unfortunately I do not have to keep buying it again. The people who make up the time, do not buy a lot. Because if it is not used. It's no different with money to throw around.