Do you know 'What is healthy eating?' Does it mean that you are following the current government nutritional recommendations.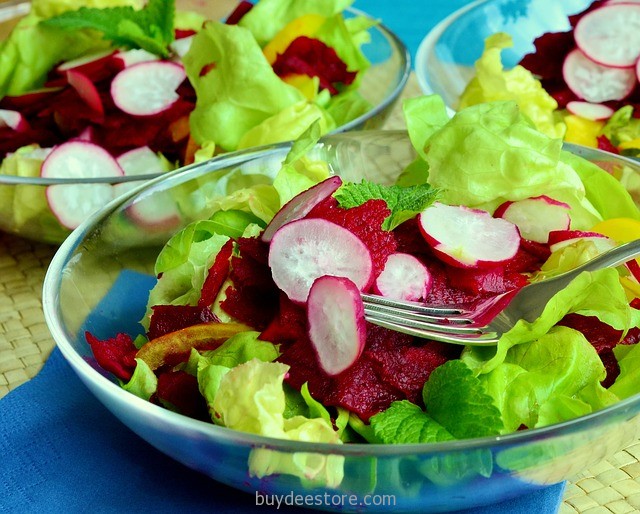 Eating Fresh Fruits and Vegetables
One of the top trends today for healthy eating is consuming fresh fruit and vegetables and not much meat. Some people eat primarily fresh fruits, grains and vegetable with occasional pieces of meat for protein. They have a diet low in fat and high in fiber. Consumers that follow this plan are less likely to develop hypertension, diabetes and cancer. Many studies show this is a healthy way to eat. People are looking for foods to eat with health benefits when dining out and cooking at home. Many consumers are interested in cancer preventing fruits and vegetable. They are looking at the ingredients in foods like calcium in yogurt and anti oxidants in some vegetables.
More consumers are buying food from local farm markets and farms. They are aware that sustainable food is often better grown locally. It does not have to travel miles to get to your supermarket or table. Some consumers are growing their own vegetables in the garden during warm weather months. Shopping for seasonal fruits and vegetables in season is another trend many consumers and restaurants have started. They cook recipes based around the seasonal fruits, vegetables and dairy items in the region.
Busier Life Styles More Convenience
Consumers are busy but still want healthy food that is convenient. Restaurants and supermarkets are addressing this issue by providing healthier choices for consumer to buy. Many supermarket and even some restaurants are hiring dietitians to consult with on what food items to eat. The dietitians combine the convenience factor with good sound nutrition. Some supermarket even have a dietitian for shoppers to consult on special diets or who give lectures and meet with customers.
Organic food is sold now in regular supermarkets. Slowly it is becoming more mainstream to eat organic fruits, vegetable, grains, meats, and other items. Local farm markets sell organic produce that consumers can buy. Even some restaurants cook with only organic products. Diets like the Mediterranean diet have given organic food some great press. There are many more farm markets in 2008 than there were ten years ago. Another trend is there is more concern over food safety. The food scare this year with tomatoes and peppers make consumer more aware of washing fruits and vegetables as very important. It is also important to know where products are grown and how they are handled for safety.
Consumers busy lifestyle and interest in food and dieting has created personal chef services for consumers with the necessary income. Some restaurants have meal delivery and many diet companies will deliver food items they manufacture to your home. Companies like Atkins, NutraSystem, and Zone Gourmet are a few of these companies Consumer want to know more about where the food they eat comes from and how it is packaged and made. Food with probiotics again like yogurt are becoming popular with consumers because they help digestion.
Easy Tips For Healthy Eating
Be realistic. If you are out and about & you need to eat, just eat. No use in starving yourself because you'll end up eating twice as much later on.
Skip the "Biggie" Size. Just because you can get more for your money doesn't mean that you should. Split the meal with a friend or bring half of it home.
Hit up a Local Supermarket. Most supermarkets now offer pre-made meals and sandwiches. If you feel comfortable with that, go for it. Otherwise, start looking around the aisles and see what your best, healthy options are. Do the best you can.
Check out the Menu for a healthier option. Many restaurants now offer a "guiltless" menu aimed at the health conscious customer. They even go as far as to include the nutritional information. Many larger cities are now making this mandatory- better for you!
If in doubt, bring healthy snacks. I keep non-perishable snacks in my car, just in case. If I'd rather have fruits and vegetables, I'll plan ahead and carry them with me.
Drink water and have water available to you when you need it. If you'll be traveling around in a car or have any other means of storage, leave some extra bottles of water there, just in case.
Skip the higher calorie Sodas & Juices. Water is your zero calorie friend. Leave the sugar and caffeine to someone else. You'll feel better if you stick to water.
Leave the potato chips at home. If you need to munch, start reading labels to find healthier options than potato chips. Check out the pretzels and tortilla chips. Are they better or worse? Many brands are now offering, baked instead of fried, lower sodium options.
Ask that sauces & condiments be left on the side. As yummy as these condiments may be, they're not always worth the extra fat, calories and sodium. Use what you need, leave what you don't.
Prepare ahead of time, if possible. Know yourself. Know your travel partners. Know where you're going and do a quick search before you go so that you know what's in the area and what your options are.
How to Start Eating Healthy
If you want to learn some healthy eating diets that you can start with, here are a few things that you may want to start with.
Opt for a variety of vegetables and fruits in your diet. This may be one of the most ignored parts of healthy eating as most often, people often opt for processed foods that are easy to prepare and instant foods that may only require a couple of minutes cooking. But of course, if you want to switch to healthy eating diets, make sure you are focusing more on fruits and vegetables in your everyday meals. Remember not just to stick with the fruits and vegetables you like, but make sure as well that you get a variety of them each day so you will also get balanced nutrients.
Check out the food groups and make sure you have a portion of each group in your everyday meal. Of course, healthy eating means having the essential food groups in your diet but make sure you are not also getting too much. Proteins, good fats and carbohydrates are also needed by a healthy body thus make sure as well that you have them every day. However, it is important to choose your sources of these essential food groups to maintain your good health. In choosing carbohydrate sources, choose the healthier sources of carbohydrates that will not spike up your blood sugar levels. Brown rice, barley and whole grains for example are good choices.
Choose the healthier fats. Our body needs fats but make sure you get them from healthy sources. Saturated fats that are usually found in processed foods, fatty meats, desserts and dairy products can often cause heart diseases and other health problems, thus make sure to cut down on them and choose the healthy fats instead. Fats from fish, nuts and from fruits and vegetables are often the good ones, thus opt for them for your healthy fat sources.
Cut down on cakes and ice cream for desserts. If you have a sweet tooth, then opt for fruits as your desserts. The problem with those sugary treats is they spike up blood sugar levels that may also cause problems with your health.
Aside from the right choices of food in your meals, it is also important to make sure you are following healthy eating habits as well. Healthy eating diets work best if you also complement it with good eating habits as well as healthy lifestyle.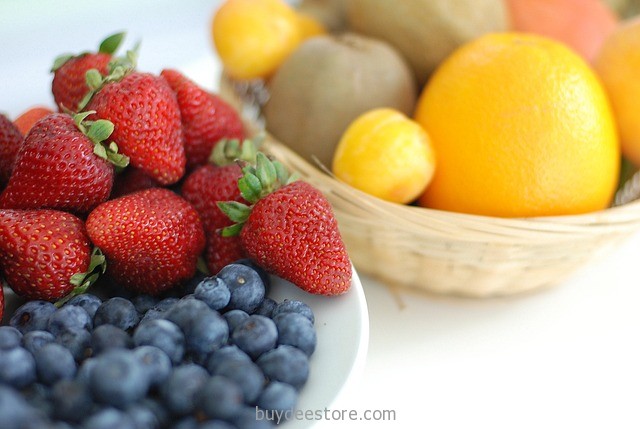 Healthy Eating in the Modern Age of Trends
In spite of the general understanding of the healthy eating message, 'eat less fat and more fibre' the latest statistics from the World Health Organisation (WHO) show that 32.2% of the adult population in the USA, 24.2% in the UK, 33.7% in the UAE and 35.6% in Saudi Arabia are clinically obese. Additionally, more people are becoming overweight. Obesity is a modern problem with serious and costly consequences. No country seems to be immune from the obesity epidemic as people are growing bigger and indeed wider everywhere in the world, especially in urban settings. The WHO predicts that approximately 2.3 billion adults will be overweight worldwide by 2015 and more than 700 million of them will be obese. The statics for children are equally alarming.
This trend has been greatly influenced by the modern way of living, which is dominated by vast automation and information technology. Over the past few decades, "the machine" has become an essential part of our everyday life. Modern-day lifestyle relies upon the regular use of cars, bikes, lifts, escalators, washing machines, dishwashers, microwaves, computers, laptops, telephone, vacuum cleaners etc., rendering the habitual physical activities of the past unnecessary. Such technological advancements have on one hand enhanced our quality of life and increased the average life expectancy but on the other hand have increased health-related risks. Our sedentary lifestyle has resulted in a predictable level of physical inactivity leading to resultant positive energy balance and thus weight gain, as well as difficulty in losing excess weight or maintaining any lost weight.
When taking the health-related risks of clinical obesity into account, including cardiovascular diseases, Type II Diabetes, arthritis, and some forms of cancer, strategies other than those called for over the last three decades are urgently needed. A multi-faceted approach that looks at the individual as a whole, including his/her lifestyle factors (rather than just focusing on one single dietary factor) should be adopted in order to achieve a better and long lasting outcome.
Most dieting books emphasize reducing calorie intake, mainly via calorie counting. Such methods do not give adequate attention to the other nutritional information given, and tend not to focus much on maintaining a sustained level of physical activity, which is a fantastic means of initiating, increasing and/or maintaining a calorie deficit, thus allowing the individual to achieve steady weight loss. The success of these diets is often judged by how much weight is lost and how quickly, rather than how safely it is achieved and how the lost weight can be maintained. In essence, all diets, regardless of what they are called or who created them, tend to induce weight loss. But the truth is, there is no magical treatment or quick fix formula. The notion of dieting itself implies restriction and to some extent deviation from what is known to be normal and healthy. It leads to confusion as to what a healthy diet is, as many people think slimming diets are by definition healthy diets. In fact, this is not necessarily true.
It is now well recognized that dieting alone cannot solve the increase in the prevalence of obesity and overweight, together with their health-related risks. Although it is customary that every New Year comes with new ventures in dieting methods, the proportion of people who are getting fatter and heavier has more than doubled since the eighties. It is astonishing that dieting books are produced, marketed, sold and purchased in ever increasing numbers, whilst the population isn't getting any slimmer or indeed healthier. It is somewhat disconcerting that a number of clever personnel, including highly qualified professionals, agents and commercial companies continue to maximize their profits at the expense of the consumer's quest for that miracle formula, which will supposedly see the shrinking of their adipose tissue and the bulking up of their lean tissue mass.