Many people understand that the "Tomato" is a fruit that is rich in vitamins and minerals that are particularly useful "lycopene" that serves to protect the degeneration of cells in the body. And prevent diseases.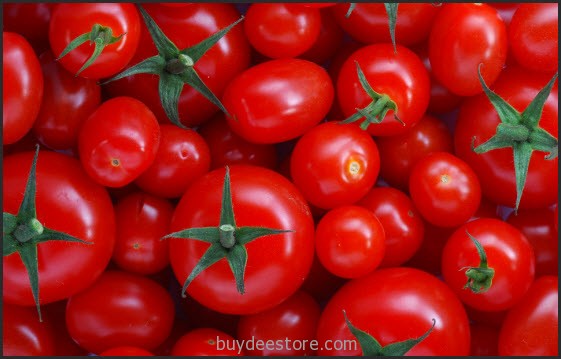 Nutritionists, therapists and experts in health food described as "lycopene" is a compound found in red fruits such as tomatoes Grapefruit watermelon, papaya, orange, guava, pink (except strawberries. and cherry), and especially in Gac is very high in lycopene.
"The features of lycopene is to break out of the tissue as well as heat. The lycopene in tomatoes is more popular than other types of fruit. It can be cooked food to eat and our bodies get enough lycopene each day. "
Currently, many healthy people turn their attention to drinking tomato juice. Teacher eyes suggest that drinking tomato juice to get the most are the 2 types of drinks before the meal (empty stomach), the oil droplets into the tomato juice to aid in the absorption of the body. The food we eat and drink, such as noodles or fried rice. These foods are in the oil. I can drink tomato juice on the fly. The fat in the food they eat to help in the absorption of lycopene was good enough.
In addition to the low power tomato juice drink less sugar, not fat. Diabetic patients can eat.
But there is a caveat Tomatoes are high in potassium. For people with kidney disease, and patients with high blood potassium is to be avoided altogether. A normal person should drink a glass of tomato juice only 2 or 2 boxes per day your body will be driving potash potassium out. For a drink tomato juice boxes. Be careful adding sodium Should choose a low sodium tomato also has sodium in it, naturally. If we eat too much salt will stick and cause us to eat more salty, which cause other diseases as possible.
Nutritionists recommend that for women to eat fresh tomatoes because of vitamin C and fiber to help keep skin firm and men. The emphasis is cooked It helps prevent prostate cancer. So if you have a family man It can be trained to eat tomatoes from small children. To instill good things to him.
In addition to eating fresh tomatoes (Heat) than the tomato water. Because we are both dietary fiber and other nutrients as well.
For people who do not like to eat tomatoes is a simple way to help train them to start eating. By making your own tomato juice. Starting from the tomatoes are heated through. By dipping the hot water for about 20 – 30 seconds, then peel off. Then, the blended with ice or yogurt preferences. Or may be mixed with fresh orange juice, lemon juice and other fruit. Sour or sweet little honey into the mix, it makes it easier.
"The children must be trained well. Because most children do not like to eat vegetables to resist. And make it a habit to grow. So, there's a simple solution is to remove the tomato seeds out. Then do what the child likes. The most important yet Parents should set a good example for my children. In every meal Do not throw out the baby vegetables saw it. If parents do not eat vegetables. I would not want to eat it. So we know that vegetables are beneficial. We cultivate a young child to help him get a really useful nutrients to grow. "
However, lycopene, like other nutrients. Your body needs adequate in limited quantities and dates. If we eat too much, the body is excreted considered useless. And that lycopene is not medicine. We had to eat constantly, and so on. To be truly effective and beneficial to the body. Whenever we eat well blended. Our body is getting the nutrients in balance.