When it comes to oil pastels, there are a few crucial aspects that need to be taken into consideration. If you have been into using soft pastels, making use of oil pastels will help provide you with a whole new set of energy. This article discusses different advantages and disadvantages concerning how to paint using oil pastels.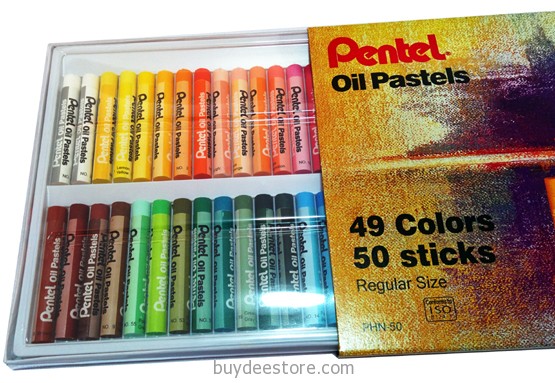 The Disadvantages
Due to their oily nature, there are not as convenient to remove from the paper surface. You will find it hard if you are looking for extreme precision and fine details with oil pastels. Oil pastels offer more difficulty in blending because the oil makes them quickly adhere to the paper, thereby leaving less room for error.
Simple Solutions to the Disadvantages
Select an area that you are looking to color first before you outline sketch it. What this would do is that it will reduce the likelihood of the occurrence of an error when it comes to adding your oil pastels colors. Go for a painting style, or object that does not require fine details, or employ another instrument, like a blending tool, to scrape in the intricate details.
The Advantages
Owing to their soft texture, these pastels create bold works of art with vibrant colors. Due to the fact that they do not have a dry and dusty texture, the vibrant color would diminish when bumped. Contrary to the flaking that happens with soft pastels, fixative sprays will provide a glossy shine on oil pastel paintings, in addition to keeping them safe and secure from smearing. It can be used on a wide variety of surfaces. Moreover, they do not need a lot of supplies, palettes, turpentine, or others. Thus, the ease of use, brilliance of colors, and portability make oil pastels a wonderful tool to try whether you are just starting to discover your creative side or want to experiment with a new medium. Just find some oil pastels for yourself and start creating elegant, eye-catching artwork.
You may not be willing to step out of your soft pastels comfort zone, but this kind of pastel might just help you free up your imagination. These pros and cons need no further explanation. If you are considering using oil pastels, make sure to purchase high quality oil pastels. With that being said, if you are still not convinced about using oil pastels, then you need to try it for yourself in order to see its benefits.