Special Thai herbs were selected, wrapped and compressed to wounds to reduce inflammation, soothe abrasions, ease muscle aches and speed healing. This superior treatment is still practiced around the world in various forms and uses.
There are many things that are characteristics of Thailand, and have made a brand name for Thailand. These are Thai boxing, Thai dance, Thai silk, Thai rice, Thai fruits and of course, Thai food. The ingredients that make Thai food amazing are Thai 'herbs', which, together with 'spices', have been ingeniously blended in Thai cuisine. The recipes of Thai food have as their main ingredients.
Krapao (Holy basil)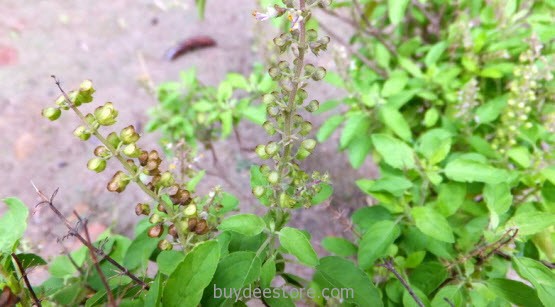 Kra prao or sacred basil is used in Kaeng Pha, Kaeng Kae and some spicy fried meat dishes to reduce the smell of the fish meat. Fresh leaves are sprinkled on food before removing from heat.
Benefits :
Reduce sugar in blood
Release tension
Stomachic
Kra Prao Use in Thai Food:
Key lime
Key lime juice is used to make a sour taste in Tom Yam, Som Tum, Phla, spicy salads and many chili pastes and also Key lime juice for drinks.
Benefits:
Expectorant
Carminative
Antiscorbutic
Key lime Use in Thai Food:
Tom Yum Kung
Tom Kha Kai
Som Tum
Pepper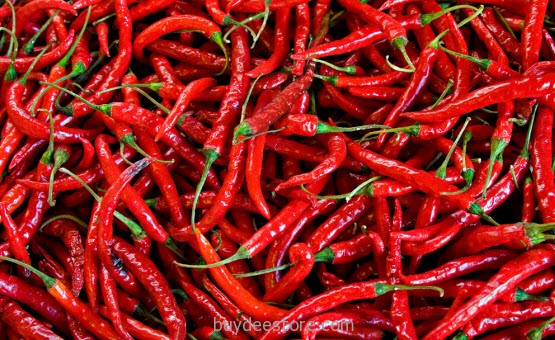 Pepper is popularly found in every kind of chili paste, in soup together with coriander root and garlic and as well sprinkle in for a good smell. It is normally used in cooking of Kaeng Phed, Kaeng Pa and Phad Phed.
Benefits:
Expectorant
Diuretic
Stomachic /colic
Digestive
Pepper Use in Thai Food:
Kaeng Khiao Wan Kai
Beef Masaman
Kaeng Liang
Kai Phad Phed
Phanaeng Kai
Khao Phad Kra Prao
Kabocha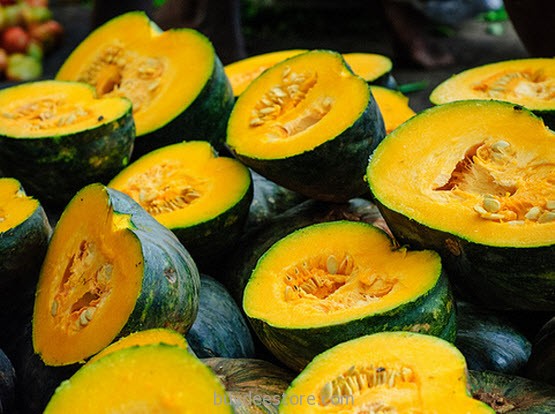 Fresh leaves and young flowers are blanched or boiled to supplement with the chilli paste. Its flowers are used as ingredients in Kaeng Lieng and Kaeng Som. Besides, the ripe kabocha are used in many dishes both soups and fried dishes. It is also good to make many recipes of desserts; kabocha boiled in syrup and kabocha in coconut syrup.
Benefit:
Kabocha Use in Thai Food:
Shallot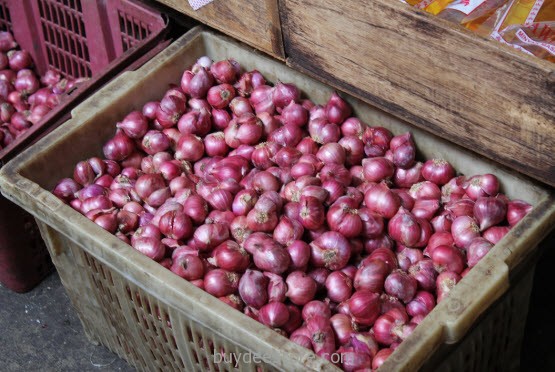 Shallots are used to reduce meat savory and as seasoning and also the main ingredient in chili paste for Kaeng Phed, Tom Kloong, Kaeng Lieng, Tom Yam, Lhun, Yam, Larb and Nam Prik and as well in some desserts.
Benefits:
Shallot use in Thai Food:
Tom Yum Kung
Kaeng Khiao Wan Kai
Beef Masaman
Kaeng Liang
Kai Phad Phed
Phanaeng Kai
Phad Thai
 Khao Phad Kra Prao
Nam Ya Pla
Garlic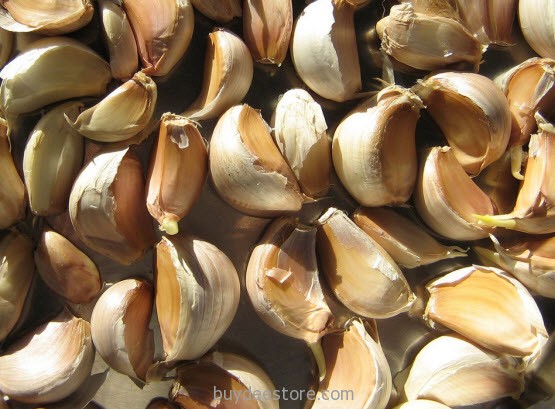 Garlic is actually important ingredient use in Thai Food and found in every recipe prior to fried vegetables and meat. It is also unable to be missed in soup and chili paste and as well spicy salad. This includes the pickled garlic, garlic plants and fried chopped garlic to sprinkle the food.
Benefits:
Reduce blood pressure
Prevent heart disease
Antibacterial, fungal, yeast, virus
Garlic Use in Thai Food:
Kaeng Khiao Wan Kai
Beef Masaman
Kai Phad Phed
Phanaeng Kai
Som Tum
Phad Thai
Khao Phad Kra Prao
Nam Ya Pla
Ginger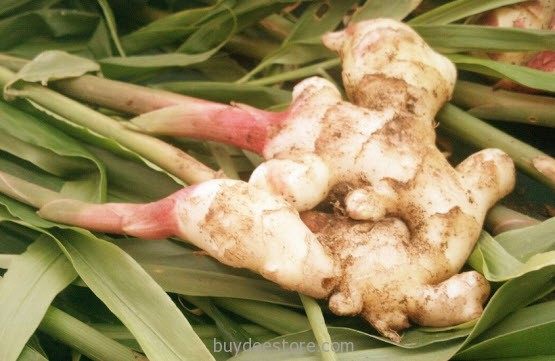 Thai people use ginger to reduce the fishy smell in many dishes. Tom Som, steam fish with lemon or fry with meat and as well ingredients in Miang (tidbits), such as Miang Kum, Miang Pla Tou, Miang Som. It is also mixed with pickling, mussels, Tai Pla, Saeng Wha, etc. Chopped ginger is tasty to fry with meat and as well Yam Pla Tu, Yam Khing, Yam Pla Kra-pong and Yam Hoy Kraeng. Pickled ginger is a good supplement to boiled rice and many types of paste. Ginger juice and ginger boiled in syrup and mixed with mung bean or sweet potatoes are tasty desserts.
Benefits:
Antihistamine
Antibacterial, Fungal, Yeast, Virus
Ginger Use in Thai Food:
Tamarinds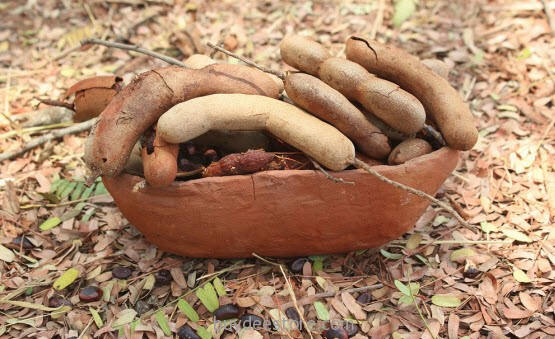 Thai people in every part eat the tamarinds, fresh leaves, flowers and the pods as vegetables and seasoning agents. The content in the ripe pods provides sour taste. People in the middle part of Thailand use the young pods as ingredient of the tamarind paste. The fresh leaves are used in soups; Tom Klong Pla Kroab and Pork and pumpkin in coconut soup.
Benefits:
Cooling
Laxative
Antihistamine
Tamarind Use in Thai Food:
Coriander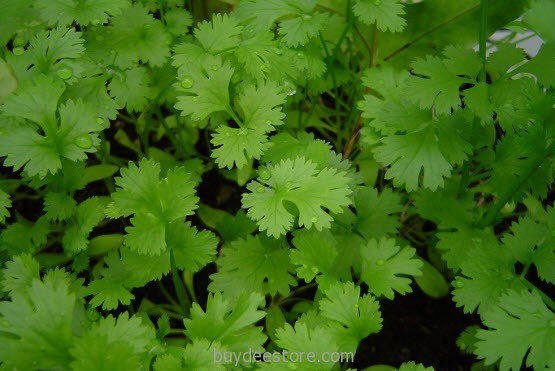 This plant can be used by every part; plant, root, leaves and fruits. Normally, the coriander leaves are sprinkled to season the food, while the coriander fruits are mixed in the soup and curry for good smell and its root is used together with garlic in soup and some kind of snacks and desserts.
Benefit:
Coriander Use in Thai Food :
Tom Kha Kai
Kaeng Khiao Wan Kai
Cumin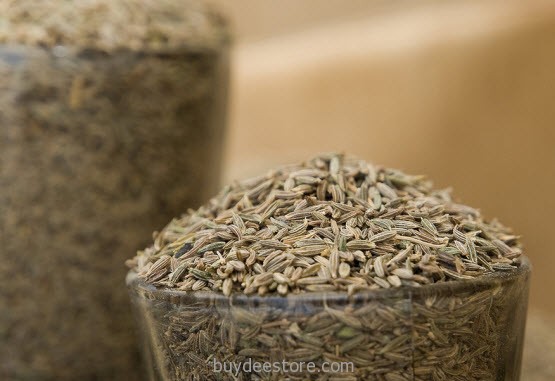 Cumin is roasted and pounded to make chili paste in some curries, Kaeng Phed and Kaeng Khiao Wan.
Benefit:
Cumin Use in Thai Food:
Kaeng Khiao Wan Kai
Beef Masaman
Phanaeng Kai
Galangal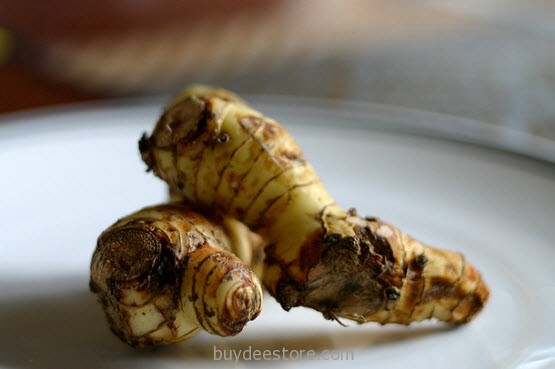 Galangal is used both its flowers as vegetables and fresh and hard rhizomes. The hard rhizome is very spicy and good to season many recipes of chili pastes; the fresh rhizome is found good in Tom Kha Kai.
Benefit :
Carminative
Stops the growth of cancer
Antifungal, bacterial and yeast
Galangal Use in Thai Food :
Tom Yum Kung
Tom Kha Kai
Kaeng Khiao Wan Kai
Beef Masaman
Kai Phad Phed
Phanaeng Kai
Khao Phad Kra Prao
Nam Ya Pla
Ref Photo : Holy basil : https://flic.kr/p/cRiRdG | Key lime : https://flic.kr | /p/8uCdBD | Pepper : https://flic.kr/p/a9Vwbx | Kabocha : https://flic.kr/p/dRwfm7 | Shallot : https://flic.kr/p/ksbhDt | Garlic : https://flic.kr/p/yAC9f | Ginger : https://flic.kr/p/d8211A | Tamarinds : https://flic.kr/p/rZHwLR | Coriander : https://flic.kr/p/4DR4s | Cumin : https://flic.kr/p/7HKXcF | Galangal : https://flic.kr/p/3Vwkmh