The rainy season heralds the arrival of freshness and along with it a number of common infections. On one side there is a good feeling that the temperature will go down, on the other hand there are fears of how to take care of your skin in humid & wet rainy season. If you are beauty conscious and take a few simple precautions, you can save yourself a lot of trouble over bad skin.

Bad news for all type of skins
Oily Skin
The skin type is mainly the result of genetically determined hormonal changes. To treat oily skin one needs to remove excess oil by cleansing it twice or thrice a day, but not more than that.
"Limit washing your face to two or three times a day as too much washing will stimulate your skin to produce more oil. Avoid heavy cleansing creams. Scrub your face on a regular basis. This will help unclog the pores and remove the layer of dead cells from your skin"
It is advised to use warm water while washing face as it dissolves skin oil better than lukewarm or cold water. Other than that, one also uses mud-pack. Homemade pack made with "Chane ka atta and raw milk" can help in keeping skin refreshing and glowing.
Dry Skin
Dryness is a sign of dehydration and lack of skin repairing vitamins. During monsoon the problem worsens. For dry skin one requires cream based cleansers."A moisturizer increases the water content of the outer layers of the skin and gives it a soft, moist look and it is always advised one with dry skin opt for alcohol free toner". Also, apply glycerin and rose water mixture to keep skin soft.
Combination Skin
This type of skin is characterised with the T-portion as oily and the cheeks are usually normal or dry in condition. Since it combines both the oily and dry skin it should be treated as if it were two different types of skin. "The dry area requires gentle cleansing and regular moisturizing. The oily part needs to be deeply cleansed and toned with regular scrubbing"
The following tips are sure to help you in skin protection
Use antifungal soap for bathing but do not use it on facial skin.
Daily shower is must. And if taken twice then it is even better.
A mild face wash is good for face. You can also opt for some home remedy like a mixture of gram flour, rose water and milk. Apply evenly on face and wash off after 15 -20 minutes.
Always follow your cleansing, toning and moisturizing routine to keep your skin youthful and bright.
Apply sunscreen before going outside as sun rays are still there in rainy season.
Keep your skin dry. Prolonged hours of wetness may cause infection on skin.
For fragrant experience, add some rose water in your bath and stay sweet scented all day long.
For hair protection go for head massage once in a while and shampoo your hair every alternate day to keep hair problems at bay. Do not comb wet hair. Also do not tie your hair tightly as it may lead to breakage.
Use water based cosmetic products.
Prefer cotton clothing in rainy season to keep the skin cool and fresh.
Use a face scrub twice a week to exfoliate.
Avoid heavy moisturising creams or oily foundations and cream-based colour makeup. Use a light mousse or a matte compact or simply a few drops of calamine lotion as a makeup base.
A face wash containing fruit extracts such as Astaberry Orange Face Wash helps to freshen the skin. Use it daily to keep extra moisture & oil out of the skin.
Use a skin brightening toner each time you wash your face to close the pores and restore your skin's pH balance.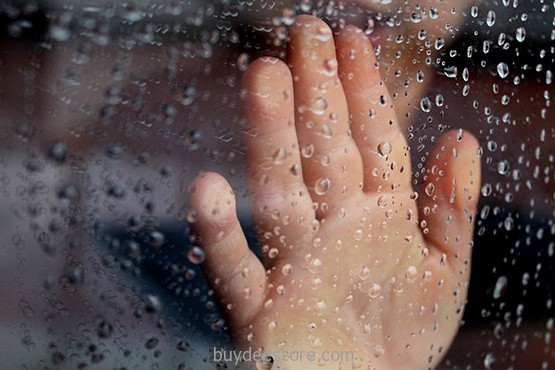 Hair care regimen for the gentle and effective care of your hair.
Avoid using too much hair products and use only a mild shampoo and gentle conditioner for the hair.
Have a regular wash for your hair.
Use conditioner after every wash. Do not apply it on the hair root or scalp but on the hair shaft.
You need to drink plenty of water.
Have a proper protein enriched diet along with plenty of fruits and vegetables.
Tips to Protect Children During Rainy Season
Rain gear  – Buy a proper rain coat and boots for your kids to wear during the rainy season. Make sure your kids carry the rain gear whenever stepping out of the house. The rain boots will do a better job of protecting children's feet from bacteria.
 No water containers  – The cases of malaria rise during the rainy season. The reason for this is that water containers make perfect breeding ground for mosquitoes. Hence, if you have empty buckets or tires lying around, get rid of them as soon as possible. If you are into rain water harvesting, you should make sure that the water holders are regularly cleaned and not stale. You can ward off dengue and malaria by taking these simple yet effective precautions.
Sleep well – During the rains, some children will find it difficult to sleep due to the constant thunder. Help them relax with some organic diffuser oils that help them ease into a comfortable sleep. You can take the help of relaxing eye pillows to cover their eyes from lightning. There are many organic retailers who specialize in providing quality materials at reasonable prices.
Clean water – The chances of water pollution increase tremendously during the rainy season. Hence, you should undertake measures that ensure that the water consumed for drinking is pure at all times. Methods like water boiling, chlorine treatment and filtration are all effective ways to treat water. Ensure that your child does not consume through external sources. By taking simple steps, you can prevent diarrhea, dysentery and other water-borne diseases.
Proper washing – Proper and thorough body wash is necessary during the rainy season. Use a scrubber to clean your body and remove all the mud, dirt and grime. You can also use an organic foot scrubber to clean your foot and prevent spread of bacteria, germs and dirt.
These tips can save your skin from most infections. Apply these to maintain its health during rainy season.
Source :