First of all, we should sleep late and get up early in the morning. The daytime comes early in summer so that people tend to wake up much earlier than usual. Therefore, we do not need to go to bed early in the night. But sometimes, there will be a problem. We may feel sleepy in the daytime. So doctors suggest us to take a nap at noon. They point out that the length of nap varies from people to people. In general, half an hour to one hour is appropriate. For people who do not have the habit of taking naps, listening music for thirty to fifty minutes can also help.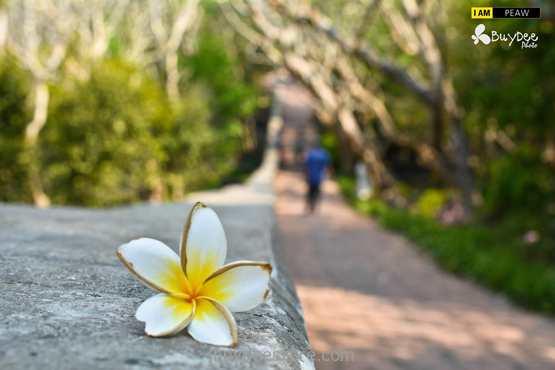 Secondly, we should keep a relaxed mood. Traditional Chinese medical researchers hold the view that the activities of heart correspond with summer. People tend to be anxious and bad-tempered. So people ought to pay more attention to heart care in summer. They are suggested to drink more milk and eat more bean products and chicken. Vegetables and fruit are also beneficial to keep a wonderful mood.
Thirdly, porridge is more suitable for summer. People can add some lotus leaves or mung beans to the porridge so that it is useful in detoxification.
Fourthly, fruit is not suitable for everyone. For people who has a poor stomach, gentle fruit is more appropriate. For them, fruit should be neither too sweet, nor too sour. As for people who have gastric ulcer, they have to keep away from watermelon and cantaloupe.
Fifthly, do not forget to complement nutrition. The balance of sodium and potassium is very crucial in health care. Since it is hot in summer, the release of potassium is quicker than usual. Therefore, people have to complement nutrition through food. For example, tomato, pepper and plum are good choices. Bean products and mushrooms supply adequate potassium, while fish, eggs and meat provide a large amount of protein, such as casein. Besides, watermelon, strawberry and cucumber are good to maintain moisture.
Sixthly, do not eat food as soon as they are taken out of refrigerators. Cold food would stimulate the intestines and the stomach. In consequence, the physical functions of organs would be in disorder. The best temperature for human beings is 36 degrees centigrade. So put cold food aside for a while before eating. More importantly, people should not eat cold at one time. Children, the elderly and stomachache patients should not eat cold food at all.
It's easy to think of these folks as being able to handle what they used to, but despite their age and wisdom, we must be prepared to step in and avert any of the possible unique risks which summer might present. The most common dangers usually revolve around the sun, but there are other hazards of which we might not think.
The sun
The number one summer risk to the golden age population is the sun. The heat from the center of our universe can wreak havoc on senior citizens, as represented by the amount of stories about many elders living in non-cooled areas during this time. It's important to ensure our seniors get plenty of time in air conditioned rooms so they don't suffer from heat stroke.
Heat stroke is one of the leading causes of death for seniors. The best way to prevent this is to stay indoors during the sun's afternoon peak. If they need to work outside, then they should take plenty of breaks and be sure to drink plenty of fluids, even if not thirsty. Sunscreen and protective clothing should also be utilized as a precaution.
Food poisoning
Over 70 million cases of food poisoning are reported every year during the hot months, and many more go unreported. Most commonly, these reports stem from eating foods that have sat out too long, like dairy products or items containing mayonnaise. Seniors need to take care in what they eat at picnics and other outdoor functions, as the risks are greater to their generation.
Swimming pools
Pools are not the biggest threat, but one that should be kept in mind. Even if our patriarchs were once great swimmers, they should remember their body has weakened as they've aged. If they decide to take a dip, watch them to see if they are out of breath or tired. If so, they should take a break, and should not overexert themselves.
Hiking, poisonous plants and insects
Nature presents its own share of risks to the elderly. Older people are more at risk to skin rashes or allergic reactions, due to decreased immunities. They should avoid plants unless they are sure they're not poisonous. Long hikes should be discouraged, especially for those who are prone to falls or just had surgery.
Babies and Sun Protection
Rule of thumb for babies under 6 months: No direct sun light and no chemical sunscreen. Keeping infants out of direct sunlight can be a challenge. Here are some characteristics of the sun to keep in mind:
Reflective radiation, these are rays that bounce off a surface and hit the skin. Common surfaces that reflect the sun's rats are the sand, concrete, a parked car or white paint on a house.
Overcast days are not a time to be lax on sun protection since most of the sun rays come through the clouds.
Dress your baby with sun protective fabric that covers the head and body, stay in the shade or under a tree, umbrella, or stroller canopy. Be sure to include 100% UV protective sunglasses for the eyes.
Although most of your baby's body may be covered up from the sun, little feet and hands may be exposed. Some experts suggest sunscreen may be used on small areas of a babies body. Be sure to ask your physician their thoughts on this controversial subject.
According to the American Academy of Pediatrics if your baby gets a sunburn and is under 1 year of age, contact your pediatrician at once. A severe sunburn is an emergency. For babies over the age of 1 year, tell your pediatrician if there is blistering, pain or fever.  Possibly the most important suggestion we can make for teaching young children good sun safety habits, is for you to wear your sun protective clothing, sun hat and sunglasses. Kids seem to learn the most from imitation, and it is you they want to emulate most, so take care to be a good example.
Kids and Sun Protection
All of the sun protection measures that apply to infants also apply to older kids with the addition of sunscreen. Choose a sunscreen formulated for children with an SPF of at least 15. Look for the words " broad-spectrum" on the label which means the sunscreen is formulated to screen both UVA (ultraviolet A) and UVB rays. Here are some other pointers to keep in mind:
    One of the biggest problems with sunscreen is using enough. To reach the advertised SPF factor on the bottle your child needs to apply (in teaspoons):
– face and neck 1/2
– one arm and hand 1/2
– back and shoulders
– one leg and foot 3/4
Areas often forgotten are the tops of the feet, ears, back of the neck and hands.
Apply your first coat of sunscreen 20 to 30 minutes before going outdoors. This give the sunscreen time to work on the skin.
Don't forget the lips. Lips contain little or no melanin (the bodies first defense against sun damage) making them especially vulnerable to sun damage.
Sun Protection Tips For Gorgeous Skin
As a daily routine, apply sunscreen and wear a sun hat.
On a big beach day or playing 3 hours of golf. I am sure you are slathered up with sunscreen and wearing your sun protective clothing. What we are talking about here is protecting against the chronic doses of sun you get from doing things like stopping to pick flowers, walking from your car to the office or driving. Remember sun damage accumulates over time and lessens the elasticity of your skin.
Vitamin D – It is impossible to write about sun protection without talking about Vitamin D. Vitamin D is very important to your good health but the amount of sun exposure is unclear at this time. If you are not an outdoor person, your only exposure to UVB rays (UVB generates Vitamin D, not UVA) may be short stints under the mid-day sun. Be sure to consult with your physician about the proper amount of sun for your body. According to the EPA: Get vitamin D safely through a diet that includes vitamin supplements and foods fortified with Vitamin D. Don't seek the sun.
Not every sun hat is equal.
Choose a sun hat with a brim of 4″ or greater that also has a brim that slants downward. A downward angled brim will surround you face giving you protection for more hours of the day. And, do not even think of wearing a baseball cap. A baseball cap basically shades the forehead and that's all!
Don't be fooled into thinking a base tan protects you from additional sun damage.
According to the FDA, there is no such thing as a safe tan. A tan is your melanin pigment migrating to the basal layer of your skin to protect your DNA.
Keep protected from the sun all year round.
Both UVA and UVB contribute to premature aging. In the winter months UVB lessens but the harmful UVA rays are in full force year round.
Beware of sneaky reflective rays.
UV rays can reflect off of cars, the asphalt, water and other surfaces that "bounce" up and reach your face and neck. Wearing your daily dose of sunscreen will help with these harmful sneak attacks. If you are going to be on the snow or water all day or doing road work, you may want to consider wearing a UV protective Sun Mask.
Make sunscreen the first layer of your makeup regimen.
Dr. Martin, a prominent San Diego dermatologist, recommends using sunscreen, both zinc/titanium (also called mineral sunscreen) and chemical based sunscreen as the first layer of your makeup regimen. Next apply moisturizer, foundation, powder, blush and any other colored cosmetics. Some experts feel a sunscreen using zinc or titanium should be applied after all makeup has been applied since that formula reflects the sun rays. Dr. Martin believes the makeup layers over the zinc/titanium sunscreen only enhance the UV protection. Additionally, many high SPF mineral sunscreens also include chemical ingredients in their formulas to reach those high SPF ratings. You may want to consider a facial moisturizer with SPF… also a good time saver. (Note: If you are using medication, please consult your doctor to know when to apply)
Don't forget to apply sunscreen to the back of your neck if your neck is exposed to the sun.
Sun-weakened skin becomes lax and the condition of the skin on the back of your neck will affects the more visible front of the neck.
Be extra careful when you are in higher altitudes.
You would be amazed how fast you get sun damage when there is less atmosphere to filter out harmful UV rays.
Regular dermatology and self examinations are important.
Many skin cancers, all though not life threatening, can be very disfiguring if they need to be surgically removed. Catch the culprits before they become a problem.
Follow these guidelines to protect your skin:
Try and stay out of the direct sunlight between 11am and 3pm when the sun is typically at its strongest and most damaging
Do not allow your skin to burn. Always where a sunscreen with at least a factor 15+ SPF during the day if you plan to be in the sun
Always take extra care of children by keeping them out of the sun as much as possible, keeping them covered and makng sure you cover them with a sunscreen SPF 40+. Research has shown that sunburn in childhood can greatly increase the risks of skin cancer later in life
Cover up if necessary with a T-shirt, hat and sunglasses – this is especially important in the tropics and sub-tropics
NOTE: Always consult your doctor if you notice any new moles on your skin, or changes in existing moles, strange blemishes and changes in pigmentation. These are not always signs of skin cancer but its safe to get them checked out.
Do I need to be less concerned if I have dark skin?
If you have naturally brown or black skin then you are less likely to develop skin cancer from the effects of the sun since darker skin has better protection against UV rays, but skin cancer can still occur. So you should still be concerned about the harmful effects of the sun. The most at risk groups are:
people with fair skin, especially if they have moles and freckles and burn easily
people with red or fair hair – these people usually fall into the above category
people with a family history of skin cancer, or who have suffered with it already
people who have been sunburned, especially when young
What is sunscreen and SPF?
Sunscreen usually refers to commercial products that protect the skin from  the harmful UV radiation of the sun. However, any substance that will achieve this effect can be considered sunscreen. It is best to use a commercial product since these have generally been well-tested. Sunscreens are available in several forms: topical lotion, cream, gel, or spray that can be applied to the skin; a salve stick that can be applied to the lips, nose, and eyelids; a moistener in towelettes that can be rubbed against the skin; sunglasses that protect the eyes; certain clothing that helps sun-protection (NOTE: a lot of clothing still allows harmful radiation through so this can be important). SPF is an abbreviation for Sun Protection Factor, and is a number that indicates how long a topical sunscreen remains effective on the skin. A lot of people think that SPF relates to how much protection it gives you but actually it refers more to how long it lasts. The duration of effectiveness can be calculated on an individual basis by simply multiplying the SPF by the length of time it takes for the person to suffer a burn without sunscreen.
SPF 15: For everyday exposure for short periods of time a 15 SPF is sufficient. Sunscreens and moisturisers with 15 SPF are the least amount of daily protection you should have. Longer periods of exposure, such as going to the beach, require a higher SPF, preferably 30 or higher. If you are in high altitudes or are in the tropics and sub-tropics then always choose higher sun protection.
SPF 30: For fair-skinned people, a product with a SPF of 30+ is required. People with darker skin may use a lower SPF, usually around 15 (the lowest you should use).
Children: An SPF of 45+ is advisable for children, both on their face and body.
Sun Care Products
Children One good SPF 45 is by Aveeno Baby, an oil-free, waterproof sunscreen. Be sure to get a waterproof sunblock for children if they are old enough to be running around since sweating can reduce the effectiveness of the sunscreen. For older and very active children you may want to think about a sport sunscreen that is formulated not to run even when you go in the water, such as Coppertone Sport. NOTE: Despite what manufacturers may claim about sunscreens being waterproof, they generally need to be reapplied each time the wearer sweats a lot or has been swimming.
Adults For those requiring a lower SPF try Edelweiss Sun Lotion Spf15 with Tan Accelerator For an everyday moisturizer try M.A.C. Day SPF 15 Light Moisture or Clinique Super City Block SPF 25 Oil-Free Daily Face Protector For those needing extra protection Shiseido Ultimate Sun Protection Lotion SPF 55 or Lancome Soleil Ultra SPF 50 Face and Body are good choices