Olive oil moisturizes your skin and prevents aging. It contains oleic acid, which increases the ability to absorb water. It helps maintain necessary moisture for your skin. As a result, your skin will always be soft thanks to olive oil. You can apply a thin layer of olive oil on your skin. It is essential and it can be used under makeup.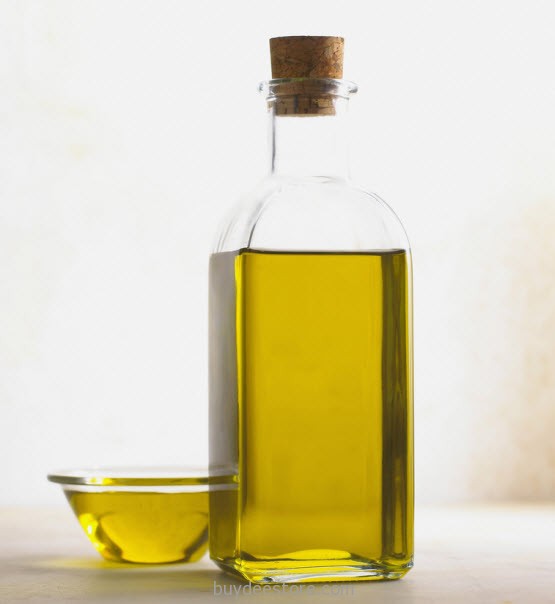 Benefits of Olive Oil for Skin
Olive oil is used in facial cleansers, facial masks, and blended oil treatments that moisturize skin and address scarring. When this is regularly applied to them, the prominence of stretch marks may be reduced. It contains several vitamins and minerals that benefit hair and skin, making it a popular ingredient in an array of skin care products.
People suffering from itchy, irritated skin can make a hair and skin itch fighter by adding ten drops of tea tree oil and ten drops of neem oil to two tablespoons of olive oil. Applying this mixture to irritated skin on the scalp or remainder of the body should provide relief. This recipe can also be used to treat acne, cuts, and insect bites, making it a multi-purpose home remedy.
This type of oil is beneficial for mature skin that has begun to show signs of aging. It is one of several oils that help to smooth, plump, and improve the texture of skin. In its natural state, this oil even has low sun protection, ranging from SPF 2 to 8. Studies involving mice revealed that applying olive oil immediately after UVB ray exposure could prevent the formation of tumors and even skin cancer.
The cleansing quality of this oil has not gone unnoticed and a special cleansing process called the oil cleansing method, or OCM, was developed around it. This involves cleansing and moisturizing the face using a mixture of a carrier oil such as castor oil, extra virgin olive oil, and select essential oils. For generations, people have been using this oil to heal and soften skin, penetrate deeply to moisturize, and regenerate skin cells.
Explore the many uses of olive oil for skin care in more depth and consider incorporating this substance into the daily skin treatment routine. This oil can be used to make face masks, anti-fungal and antiseptic oil blends, soothing skin remedies, and much more. Keep some olive oil on hand in the bathroom as well as the kitchen in order to benefit skin.
Organic oil
Organic oil from olive can bring moisture into the skin while letting sweat, sebum, and dead skin off the skin's surface as it would naturally do. This oil also helps to add antioxidant into the skin, protecting it from free radicals, which helps with keeping the skin from aging. Organic oil from olive also helps the skin maintain or restore its elasticity. As a result, the skin looks supple and hydrated.
The trend is growing for organic oil from olive as a skin care product, as people are now rediscovering the benefits of using this oil and making it a part of their regular skin care routine. There are many products that now contain oil from olive, such as lotions, body products, cleansers, shampoos, soaps, scrubs, wrinkle creams, and many other types of skin care products meant to prevent aging and keep skin supple.
As oil from olive is also an excellent carrier of oil, you will find this organic oil in skin care items and other oils including eucalyptus, tea tree, or lavender infused oils. Tea tree or lavender oils are great for removing acne, as they contain oil from olive. There are scrubs containing olive oil as well, and these clear dead skin away while moisturizing the new layer of skin underneath. Many massage, cuticle, and nail creams, as well as shampoos and leave-in conditioners, may contain organic olive oil to moisturize skin.
Organic olive oil is not just a staple ingredient in your kitchen where you can use it for cooking, but also in your bathroom where you can use it to moisturize your skin during your beauty treatments. Find skin care lines that contain organic olive oil if you want a natural way to sustain your beauty for a long time to come.
Olive oil and skin care uses
Because is an antioxidant it helps to protect the skin from the harmful action of free radicals, delaying aging skin.
It is also used as a moisturizer to maintain the skin elastic, hydrated and smooth. Try this mask at home: mix the oil with an egg yolk and some honey. Put this mixture over your face and leave it on for fifteen minutes. Rinse with warm water.
As a tonic for the hair, to add shine and to keep it moisturized. This is a fantastic hair mask: mix olive oil with two eggs. Apply it over the hair and leave it on for thirty minutes. Wash as normal.
Good for the hands. Add some sugar to two spoons of this oil. Rub your hands with this mixture. Rinse with warm water.
Strengthens the nails. Soak your nails in lemon juice and olive oil for five minutes. You could leave it overnight, but you must use some gloves.
If your mascara is dry add one or two drops of oil.
It can be used for body massage and can be added to the bath or to your usual skin care product.
Oil absorption is influenced by the viscosity or thickness of the individual carrier oil with thicker oils tending to be absorbed more slowly through the skin. Generally fine light oils are preferable for use on the face as they absorb quickly, easily penetrating the surface layer of skin without leaving a greasy feel. Heavier oils are suitable for dry facial skin, skin on the body, as bath oils and massage oils. The degree of unsaturation will also impact on oil absorption. In general, the more polyunsaturated fat content of the oil, the better the absorption. For example Rose Hip oil is high in polyunsaturates and has quite low viscosity, making it ideal for use in face serums and creams as it absorbs quickly into the skin.
It is worth noting that cold-pressed oils tend to have a greater degree of unsaturates than heat-extracted oils and for this reason are preferable. The process of cold-pressing involves the nut or seed being placed in an "expeller" which squeezes the oil out. There is some heat created by friction however, it causes little damage to the oil or its constituents. Heat-extraction uses temperatures up to 200 degrees Celsius which dramatically increases the yield of oil, making it far more cost effective but at the same time damaging the nutrient content of the oil. Unsaturated fatty acids are easily damaged by high temperatures and so heat-extracted oils will have significantly lower levels. While these oils are commonly used as cooking oils, they should be avoided for use in skin care and aromatherapy as they lack the therapeutic benefits of the cold-pressed versions.
A common misconception when it comes to the use of oils is that applying them to the skin will only worsen oily skin and further create congestion. Heavier oils may sit on the surface of the skin longer before absorption, which is not ideal for already oily skin. However, the lighter, less viscous oils will be absorbed quite quickly and in many cases help to balance skin oiliness rather than contribute to it.
Oils are effectively absorbed into the skin rather than sitting on the surface layer and therefore they are unlikely to cause or worsen congestion. However, many natural skin care products rely on waxes and butters as base ingredients. While enormously beneficial for the skin, they are more likely to sit on the surface and therefore have a greater likelihood of contributing if congestion is already an issue. They are unlikely to cause congestion that wasn't previously present and the skin response really does depend on individual skin type. The percentage of waxes to butters to oils will vary in different products for different skin types. If you are unsure about what product to use for your skin type, it is worth asking the manufacturer or supplier which of their particular products will be most beneficial for your skin type.
There a quite a number of nourishing carrier oils used in both skin moisturizers and serums and the range of natural products available that using nutritional base oils is ever increasing. Different oils are suitable for different skin types so knowing some basic facts about base oils will help you find the most suitable product for your skin.